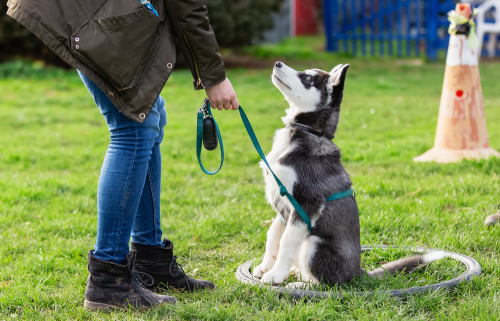 Dog training setbacks can be frustrating and disappointing.  However, it is important for us to know that setbacks during training are not a sign of failure.  How you respond to the setback will create the path of the overall training program.  After a setback in dog training, there are many things that you can do to continue in good graces.
It may be a good idea to give your dog a break if they experience a setback.  Change the routine and take a behavioral vacation.  This will give your dog a chance to forget the occurrence.  A lot of people wonder how long the break should last.  It can last a few days, weeks, or even months.  It all depends on how serious the negative experience was.  You should also buffer your dog from mistakes and negative behavior.  Visit less-challenging places to walk or train.
Change the context!  Try doing something different in a new atmosphere.  This will provide your dog with a fresh start to try something new.  Confidence-building is also important.  Having a safe, predictable routine builds confidence.  Learning new behaviors can also build confidence!  You can also allow your dog to explore, sniff, jump, and splash in new places.  You need to ensure that you are actively appreciating all efforts at improvement.  Take extra time to notice and praise your dog for their positive behaviors.
You may also need to look at your own training behaviors and techniques if your dog continues to have setbacks.  Review your attitude, body language, and demeaner.  You need to ensure that your communication style is clear and effective.  This has a huge impact on the dog's success!
https://hotdogonaleash.com/wp-content/uploads/2021/09/Training-Tip-Overcoming-Setbacks.jpg
334
500
Hot Dog on a Leash
https://www.hotdogonaleash.com/wp-content/uploads/2017/10/hdoal-300x247.png
Hot Dog on a Leash
2021-09-20 07:14:01
2021-09-20 07:14:01
Training Tip: Overcoming Setbacks