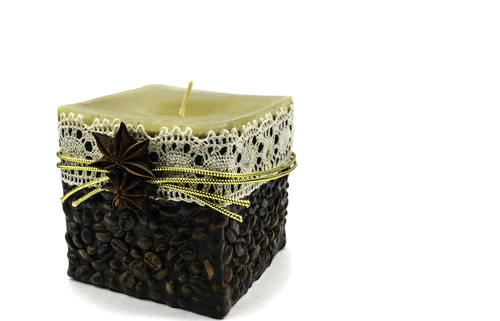 There is nothing better than lighting a scented candle from time to time.  It creates a cozy environment for the entire family.  Whether it is for the aroma, decoration or mood, we must think about the effects that it has on our dogs.  A lot of people wonder if scented candles are toxic to dogs.  We are here to give you more information on the matter.
Many candles emit toxins and chemicals into the air.  Oddly enough, these toxins can be harmful to both humans and dogs as we breathe them into our bodies.  One thing that we must realize is that candles are not regulated, and companies do not have to list the ingredients used.  Who knows what toxins emit once the candle has been lit!  Just like humans, dogs can also be allergic to other parts of the candle, such as the scent and chemicals.  There are several ingredients that you should look out for while selecting your scented candles.  For example, paraffin wax is found in most candles.  Made from petroleum waste, it can cause nausea and headaches.  It is also a good idea to avoid artificial scents and colors.
The good news is that there are many dog-friendly candle alternatives that do not cause harm.  We suggest purchasing a candle made from beeswax, coconut wax or natural soy.  All candle scents should come from natural essential oils.  You may also consider using electric candles or essential oils but be sure to dilute the essential oils before diffusing them!
https://hotdogonaleash.com/wp-content/uploads/2021/01/Scented-Candle-Fumes.jpg
346
500
Hot Dog on a Leash
http://hotdogonaleash.com/wp-content/uploads/2017/10/hdoal-300x247.png
Hot Dog on a Leash
2021-01-18 06:17:00
2021-01-18 06:17:00
Scented Candle Fumes