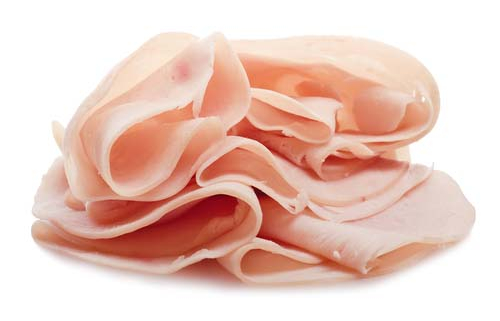 Our four-legged friends love treats! There is no denying that. Most dogs will go crazy over any "human" food. Keep in mind that dogs have different systems. With this said, it cannot be very clear to know what's safe for dogs to eat and what isn't. Lunchmeat may seem like a natural choice for a meat-loving dog. You may be wondering if dogs can safely eat lunch meat. Let's dig deeper into the question below.
Ideally, lunch meats are a bad choice for dogs and should be avoided. It can be safe in smaller amounts, but processed meats contain high sodium and a variety of harmful addicted like nitrates that could cause health problems for your dog. The problem isn't the meat itself – it's the extras that go into it. Nitrates, sodium, spices, and other preservatives make lunch meat different from the wild game your dog's ancestors would have eaten. Preservatives and additives must be considered here.
What lunch meat ingredients are harmful to dogs? Salt is required in lunch meats to preserve them and keep them fresh before they are consumed. Yes, there are low-sodium options, but for the most part, lunch meats will be high in sodium. Let's not forget nitrates and nitrites, crucial parts of lunch meats that help cure and preserve the meat. Unfortunately, the consumption of nitrates and nitrites is linked to cancer. Then we have the issue of high calories in lunch meats. The number of calories will vary between the types of lunch meats. For example, fatty lunch meats like salami are higher in calories AND sodium. Lastly, lunch meats contain spices and extra flavorings that may harm your four-legged friend.
Dogs can eat lunch meat in moderation, but you must weigh the pros and cons. Instead of wondering how it will affect your dog, you should consider sticking to high-quality dog treats, all-natural chicken, or ground turkey. It's about knowing your dog and what works best for them!
https://hotdogonaleash.com/wp-content/uploads/2022/09/Dogs-Lunchmeat-–-What-You-Need-to-Know.jpg
333
500
Hot Dog on a Leash
https://www.hotdogonaleash.com/wp-content/uploads/2017/10/hdoal-300x247.png
Hot Dog on a Leash
2022-09-29 07:32:08
2022-09-29 07:32:08
Dogs & Lunchmeat – What You Need to Know