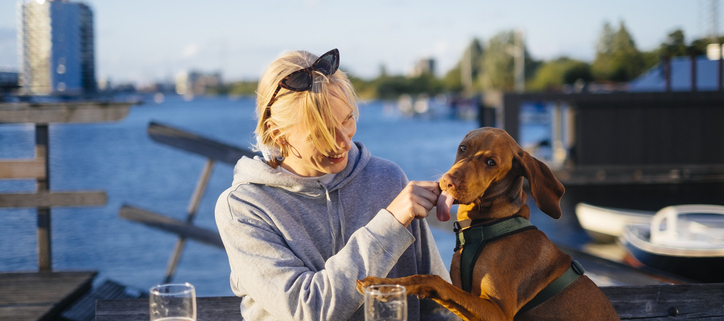 Dogs and the Dangers of Beer: Protecting Our Canine Companions from Harm
Beer, a popular alcoholic beverage many enjoy, can pose significant dangers to our furry friends. While dogs may be curious about the smell and taste of beer, it is essential to remember that alcohol is toxic to them. In this article, we will explore the potential hazards of dogs consuming beer and highlight the importance of keeping our canine companions safe from the dangers associated with this alcoholic beverage.
Alcohol can severely affect dogs' health due to their smaller size and different metabolism than humans. Even small amounts of beer can be highly toxic to dogs, leading to various complications. Consumption of beer can result in symptoms such as vomiting, diarrhea, disorientation, difficulty breathing, tremors, and in severe cases, alcohol poisoning. These effects can be life-threatening and require immediate veterinary attention.
It is crucial to keep beer and other alcoholic beverages out of reach of dogs. This includes ensuring that guests or visitors know the risks and prevent accidental exposure. Dogs should never be intentionally given beer or encouraged to consume it. If you suspect your dog has ingested beer or any alcoholic beverage, contact your veterinarian immediately. They can provide guidance, perform necessary treatments, and monitor your dog's condition to ensure their well-being.
As responsible dog owners, we must protect our furry friends from the dangers of beer and other alcoholic beverages. Dogs have a different tolerance to alcohol compared to humans, and even small amounts can have severe consequences. Keep beer securely stored and educate others about the risks. If you suspect your dog has consumed beer, seek veterinary assistance immediately. By remaining vigilant and taking proactive measures, we can safeguard our canine companions and ensure their health and happiness for years.
https://hotdogonaleash.com/wp-content/uploads/2023/08/iStock-1270307440.jpg
483
724
Hot Dog on a Leash
https://www.hotdogonaleash.com/wp-content/uploads/2017/10/hdoal-300x247.png
Hot Dog on a Leash
2023-08-30 17:43:12
2023-09-12 15:13:05
Dogs and the Dangers of Beer: Protecting Our Canine Companions from Harm