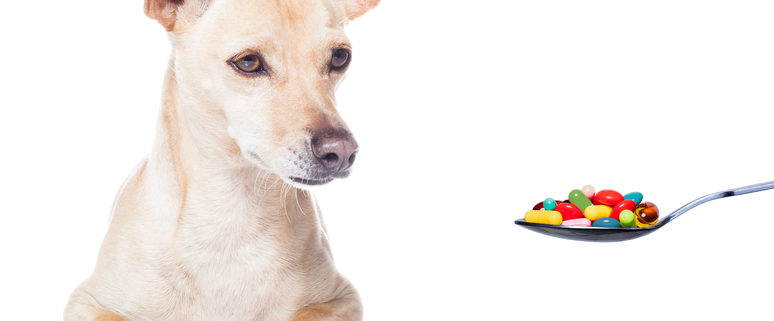 You've heard of flu outbreaks making people sick, but they can happen to dogs, too. Our doggie friends can catch "canine influenza," which not only makes them feel bad but can be dangerous to them.
It's not a new condition. Scientists discovered one strain of this flu, called the H3N8 virus, more than 40 years ago. At the time, it only affected horses. But in 2004, a group of greyhounds in Florida got sick with it. It now spreads easily between dogs. There is also a newer strain, called H3N2.
If you know the signs, you can help your dog feel better, or maybe keep him from getting sick at all.
"Just like when people get the flu, you can expect your dog to sneeze, have a runny nose, and cough," says Barry N. Kellogg, senior veterinary advisor to the Humane Society Veterinary Medical Association. Your dog may also be tired and not have his usual appetite. Some dogs also can have a fever of 104-106 F.
Sometimes, you may not know your dog has the virus. Up to 20% of dogs with the flu don't show any symptoms.
Most dogs that get the virus survive it. But canine influenza "can cause more serious illness than the average respiratory infection," says Cynda Crawford, DVM, PhD, of the University of Florida College of Veterinary Medicine.
In some cases, this type of flu can turn into pneumonia. At that point, the disease becomes more dangerous. Puppies and older dogs are more likely to get severely ill once they're infected.
All ages and sizes of dogs are equally at risk. But "dogs with 'smushed-in' faces like pugs, French bulldogs, and Pekinese may have a tougher time dealing with the flu," Crawford says. "Because of the anatomy of their respiratory tract, any respiratory illness takes a harder toll on them."
How It Spreads
Dog flu is very contagious. Your pup can catch it when an infected dog sneezes or coughs on him. Since the virus also can live on objects, he could get it by putting an infected ball or toy into his mouth.
https://hotdogonaleash.com/wp-content/uploads/2016/11/Over-The-Counter-Medications-That-Are-Safe-For-Dogs..jpg
619
774
bruce
https://www.hotdogonaleash.com/wp-content/uploads/2017/10/hdoal-300x247.png
bruce
2018-01-16 17:35:22
2020-10-06 00:41:44
Dog Flu: Keep Your Pet Safe