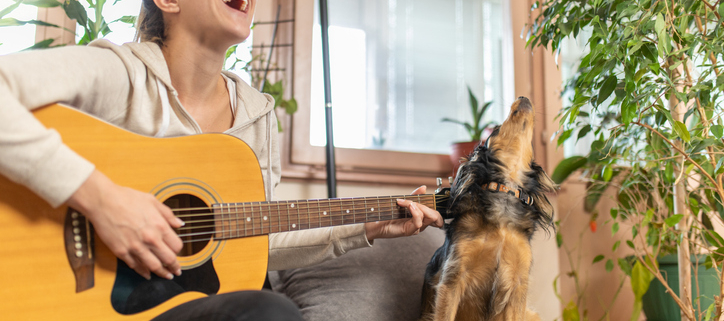 Musical Dog Names: Harmony for Your Furry Friend
If you're a music lover seeking the perfect name for your dog, look no further. We've curated a list of names inspired by music that capture the essence of your canine companion's personality.
Jazz: Smooth and sophisticated, a name that exudes elegance.
Lyric: Poetic and charming, reflecting the bond you share.
Melody: A sweet name representing your pup's harmonious presence.
Rhythm: Energetic and dynamic, mirroring your dog's lively spirit.
Cadence: Flowing and rhythmic, perfect for a pup with grace.
Singer: Direct and delightful, celebrating their vocal presence.
Amadeus: Elegant and refined, a nod to musical greatness.
Fiddle: Playful and spirited, capturing their joyful energy.
Opera: Grand and dramatic, suited for a larger-than-life pup.
Tempo: Reflecting their pace and vitality, a vibrant choice.
Chord: Simple yet significant, symbolizing your shared harmony.
Harmony: Balancing emotions and experiences, a heartfelt name.
Clef: Intriguing and unique, adding musical flair.
Echo: Resonating love and companionship, a meaningful choice.
Viola: Elegance and sophistication, a touch of class.
Choose a name that resonates with your pup's personality and musical affinity, creating a harmonious identity that celebrates your unique bond.
https://hotdogonaleash.com/wp-content/uploads/2023/11/iStock-1363064309.jpg
483
724
Hot Dog on a Leash
https://www.hotdogonaleash.com/wp-content/uploads/2017/10/hdoal-300x247.png
Hot Dog on a Leash
2023-11-08 05:51:53
2023-11-08 05:51:53
Musical Dog Names: Harmony for Your Furry Friend