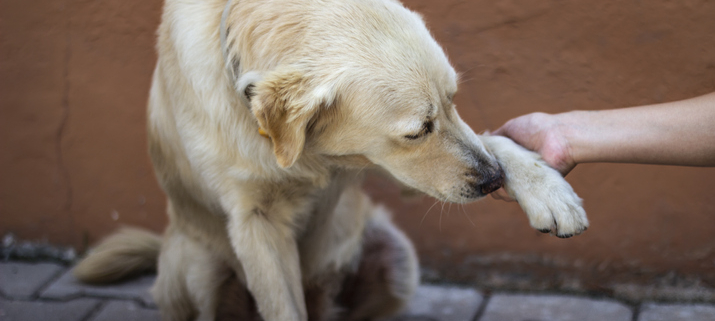 Dogs and Stepping on Glass: Preventing and Addressing Paw Injuries
Accidents happen; dogs occasionally step on glass shards, leading to paw injuries. Taking preventative measures and knowing how to respond is crucial. This article will discuss prevention, signs of paw injuries, and steps to address and treat glass-related incidents.
Prevention:
Clear debris regularly to remove glass shards and sharp objects.
Dispose of broken glass safely.
Consider using dog booties or paw protectors in risky areas.
Signs of Paw Injury:
Limping or favoring a paw.
Bleeding, swelling, or visible wounds.
Addressing Paw Injuries:
Assess the injury and determine if it requires immediate veterinary attention.
Clean the wound with a pet-safe antiseptic solution.
Apply a clean bandage or use a protective bootie.
Monitor for signs of infection and seek veterinary care if necessary.
Preventing glass-related paw injuries is crucial, but accidents can still occur. We can ensure our furry friends recover and stay safe by being vigilant, addressing injuries promptly, and seeking veterinary care when needed.
https://hotdogonaleash.com/wp-content/uploads/2023/08/iStock-1208649741.jpg
488
715
Hot Dog on a Leash
https://www.hotdogonaleash.com/wp-content/uploads/2017/10/hdoal-300x247.png
Hot Dog on a Leash
2023-08-30 17:47:28
2023-09-12 14:32:12
Dogs and Stepping on Glass: Preventing and Addressing Paw Injuries