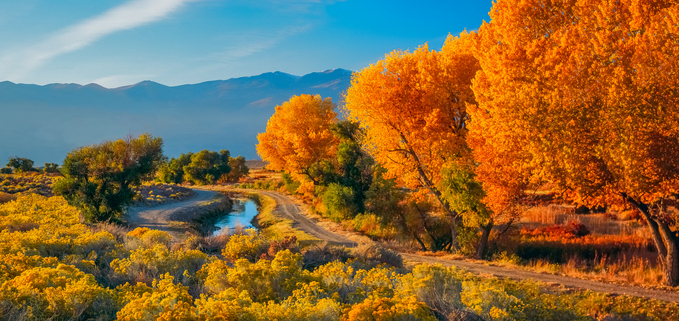 Dogs and the Delights of Fall Weather in California
As summer's long, scorching days begin to wane, humans and their
four-legged companions in California eagerly welcome the arrival of
fall. This season brings a refreshing change in weather, with cooler
temperatures and a hint of autumn. For dogs across the Golden State,
it's a time of newfound energy and exploration as they relish the
opportunity to frolic amidst the falling leaves and enjoy the outdoor
wonders California's fall offers.
California's fall weather is a true blessing for dogs and their
owners. With the scorching heat of summer slowly giving way, dogs find
it much more comfortable to spend quality time outdoors. The moderate
temperatures and crisp air are perfect for long walks, hikes in the
scenic hills, and leisurely trips to dog-friendly parks. In addition
to the pleasant climate, the changing foliage provides a picturesque
backdrop for both dogs and their owners to revel in the season's
beauty. This is also a great time to introduce your furry friend to
new experiences, like splashing in shallow creeks or navigating nature
trails carpeted with colorful leaves.
Furthermore, fall in California brings a sense of togetherness between
dogs and their owners. The cooler evenings are ideal for cozying
together on the porch or around a campfire. Families can also engage
in seasonal activities like apple picking, pumpkin carving, and
festive gatherings, where dogs often play a vital role in enhancing
the overall sense of joy and companionship. So, as the fall season
unfolds in California, it not only provides a reprieve from the summer
heat but also offers countless opportunities for dogs and their loving
owners to forge lasting memories in the golden glow of autumn.
https://hotdogonaleash.com/wp-content/uploads/2023/11/iStock-1276470166.jpg
514
679
Hot Dog on a Leash
https://www.hotdogonaleash.com/wp-content/uploads/2017/10/hdoal-300x247.png
Hot Dog on a Leash
2023-11-14 05:53:31
2023-11-14 05:53:31
Dogs and the Delights of Fall Weather in California